About me
After working as a travel agent and guest host I studied educational science. Yet, I wanted "more" than I could get at University...
1989 I started in India to work as a Reikimaster and began a 10 years ongoing training as a metaphysical chakra specialist and surgeon. Since then many other trainings and methods improved continually my natural talent for healing.
For many years I experimented with the art of clearing spaces energetically and in 1990 I offered my first professional Space Clearing. My lifelong passion for changing the energy in rooms and spaces and its  effect onthe inhabitants lead me 1994 to Tony Cuneo,  a well known Feng Shui Masterin Sedona/Arizona.  The following 2 years, I was privileged to study with him, taking his training and attending about 80 of his consultations. Over the years I have taken many other classes with i.e. Dr Lim, Howard Choy, Pierre Casteur, Karen Kingston. I am also certified by  Terrah Cathryn Collins,
Western School of Feng Shui/ California.
My passion and merit is to move, clear and transform energies in the body mind system as well as in outer spaces in order to enhance life through more relaxation, awareness and appreciation for oneself and others.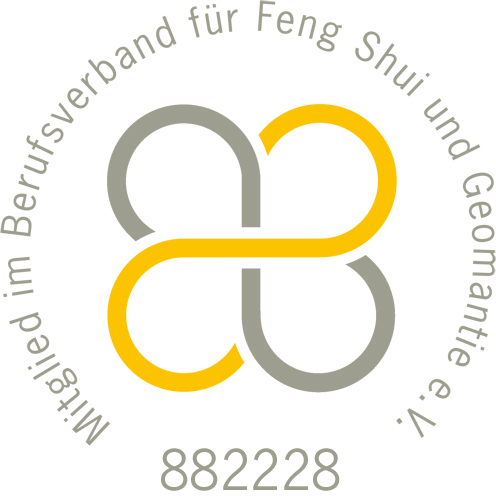 Some of my happy business customers:

Studio Figurella, women gym, Pesaro 
Studio Figurella, women gym, San Benedetta
Beauty Art, Kosmetiksalon, San Marino
Nails, Nagelstudio, Rimini
Notario Dr Ricci Abitazione, Notar und RA, Rimini
Richard Man, Produzent, Beverly Hills
Francoise Ruddy, Beverly Hills
Fango, Day Spa, Sedona
Hairs and more, Friseur, Sedona
The Sage, Vegetarisches Restaurant,Sedona
Nails with Sandy, Nagelstudio, Sedona
Le Petit Prince, Bar und Disco, Köln
Zorba the Buddha, Disco, Köln
Beauty Agency, Kosmetikstudio, München
Rotter Rechtsanwälte, Grünwald
Naturheilpraxis im Kurz`n Hof, Grünwald
Götterspeise, Chocolateria, München
TUA Media, Werbeagentur, München
Naturata, wie Avon in BRD, Sao Paulo
Zahnarztpraxis Dr Röhrkasten, München
Terracotta, edle Badkultur, Berlin
Stoffrausch, Design und Stoffe, München
Chin Meyer, Kabarettist und Schauspieler, Berlin
Paki Eschbachhof, Seminarzentrum, Schönbrunn
ICS, IT, München
Ihr Platz, Drogeriemarkt, Winterberg
Ihr Platz, Drogeriemarkt, Schmallenberg
Aqua & Soul, Schwimmbad/Wellness, München
Estefano, Friseursalon, Palma di Mallorca
Vaagt & Partner, Law Firm Consultants, München
Infratest, München
La Joya, Schmuckdesign, Palma di Mallorca
Yoga für alle, Starnberg
Objekt Consult, Interior Design, Starnberg
Yoga for Relaxation, Starnberg
Mrs Sporty, Starnberg
Fresh Academy, Starnberg
MCB Medizintechnik, Kiefersfelden
Therapeutische Praxis Sommer, München
Pflaume und Schmidt, Werbeagentur, München
lucie_p GmbH, Media Film und Print, München